We created this top 5 list by looking at restaurants that are in our neighborhood. We base these choices on online reviews, recommendations from people who live here, and personal favorites. We also aimed for diversity in our choices to satisfy more cravings.
Here it is, our Top 5 Places to Eat Near Somerset Apartments.
Los Portales Mexican Grill & Seafood
A long time favorite. Los Portales has been here for close to 20 years and they are still serving up delicious food. Go there during the day for a great deal with their lunch specials, or in the evenings when they sometimes have live music, or go on Taco Tuesday for $1.5o tacos.
Gangnam Korean BBQ
On Central Ave. in Chino this place is new to the neighborhood, but it has made a fast impression. Korean BBQ is often a fun social experience. Roast food right at your table and get a taste of everything. This Korean BBQ has extensive meat choices and a self serve area for side dishes that is all you can eat. Try out their unique Kimchee Cheese Fries for a flavor experience.
The Flinderstreet Cafe
Located on Philadelphia St. just North of the 60 freeway in Chino, The Flinderstreet Cafe is a bakery and coffee house that also serves sandwiches, pastas and salads. It really is just a nice little cafe with fresh ingredients and great service. Sometimes they even bring fresh cookies around for customers to enjoy for free!
Mariscos's El Rafa
Right next door! This restaurant is around the corner on Ramona Ave. and specializes in fresh Mexican seafood dishes. Most people who dine there think of it as a hidden gem. Their fresh seafood dishes are packed with flavor. Try their aguachili or ceviche with a cool michelada.
Avocado House
The Avocado House on Central Ave. in Chino, CA is an old house that has been converted into a popular breakfast and lunch restaurant. There is always a crowd here, it seems everyone in Chino knows The Avocado House is a great place to eat. Sit on the patio and enjoy the Belgium waffles with their mouth-watering caramel syrup or enjoy a fluffy Garden Omelette.
Thai Thani Cuisine
If you ever have a craving for Thai food, this is the place to go. It has all the thai dishes you'd expect to see and then some. It's an easy place to order food for pick-up and they even deliver. We like their curries and tom kha soups.
Bonus Spot – Raspados Y Frutas El Caribe
Right next door! It's not exactly a restaurant, but they do have mouth watering treats! Order a fresh fruit cup or try their famous mangoniada! The shaved ice treat is made with mangos, chamoy sauce, lime juice, chili powder and has tamarind candy on top plus your choice of fresh fruits. You can also try it with some ice cream mixed in. In addition they have many other treats. Their food is on the lighter side, great for snacks or an afternoon pick me up.
What do you think of our Top 5 Restaurants list? Are we missing your favorite place to eat? Let us know your favorite place on our Facebook Page, click here.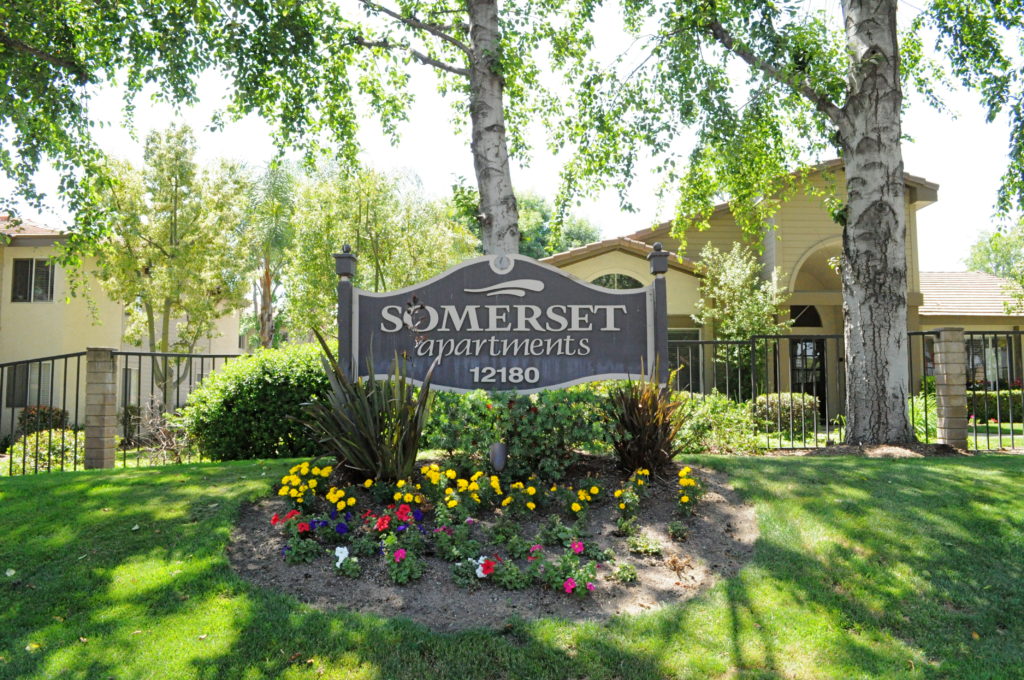 Somerset Apartments is located in Chino, CA on Romona Ave. just north of the 60 Freeway. We provide convenient and charming living in Chino, California.
---
Like Us on Facebook to Join the Conversation!